Are Stepsiblings Still Family After a Divorce?
June 12, 2020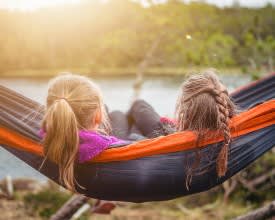 Many children find it even more challenging to adjust to life with a new stepparent and stepsiblings than they do to accept that their parents are getting divorced. As much as you may reassure your children that they now have two real homes instead of one, if there are stepsiblings and younger half-siblings on both sides of the family, your kids might feel like they have nowhere that is really theirs. Over time, though, stepsiblings become family. It is heartbreaking to see your kids lose their relationship with their stepsiblings if you divorce their stepparent. Pennsylvania law recognizes that families take many forms, and the children's best interest is always the goal of child custody and child support decisions. The family law attorneys at Iwanyshyn & Associates in Greater Pittsburgh can help you formulate a parenting plan that is conducive to a sibling relationship between your children and their stepsiblings.
Joint Custody and Stepsibling Relationships
If yours is a "my children, your children, and our children" family, then it is in everyone's interest to draft your parenting plan so that there are times when all the children are in the house at the same time. For example, if the children spend the weekdays with Mom and Stepdad but the weekends with Dad, they should maintain this schedule when Stepsiblings, who spend most of the school year with their mother in another state, spend the summer with Mom and Stepdad (their father) in Pennsylvania. Five days per week for eight weeks will give all the children a chance to form shared memories as a family.
When Blended Families Break Up
Can stepsiblings still be siblings after the parents that connected them to each other get divorced? It depends. If they have half-siblings in common, it is more likely that they will continue to be in each other's lives, at the very least, seeing each other at their mutual half-siblings' graduations and weddings. If you and your children's stepparent were married for a long time, the stepsibling relationship will not simply vanish. The older your children are, the more weight the court gives to their opinions about parenting plans; sometimes teenagers even tell the judge directly how they would like to divide their time between their parents. If your children want to continue to spend time with their stepsiblings, you have the flexibility to include stepsibling visits in the parenting plan.
Remember that parenting plans are eminently customizable. You can include provisions about special occasions that are special to your family, even if they are not public holidays; you can even assign visitation days or transportation responsibilities to extended family members. If you and your spouse formed a blended family but are now planning to divorce, talk to your lawyer about how to help your children maintain their sibling bond with their stepsiblings.
Iwanyshyn & Associates Appreciates the Uniqueness of Your Family
Family law attorneys are in the business of helping families with children maintain a sense of stability and continuity after a divorce. Contact Iwanyshyn & Associates in Greater Pittsburgh & Western PA for help with parenting plans.