Equitable Distribution Attorneys in Allison Park, Wexford, and Cranberry, Pennsylvania
Equitable Distribution Without Drama — Impossible?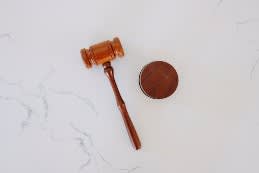 The division of marital assets and debts between divorcing couples in Pennsylvania goes by the legal term Equitable Distribution. At Iwanyshyn & Associates, we never lose sight of the "big picture" on your behalf. Stress due to finances can be debilitating as you consider divorce or alternatives.
What are your assets? Sure you may have: land, bank accounts, savings; but is there more?

What are your liabilities? Sure you have: mortgage, credit cards; but is there more?
We approach each divorce case by encouraging the fair and equitable resolution of all financial, support and custody issues. It is essential that you be provided with every piece of information that you can use so you are completely knowledgeable when it comes to the assets, liabilities, and incomes (actual or computed) of all parties concerned.
Having this information is the best way for you to fully understand your situation and make truly informed decisions on every aspect of the dissolution of your marriage.
Is all the wealth in our estate subject to division? Perhaps not.
Are all my defined benefit or defined contribution pension plans included in the divorce? See here for our discussion of these and similar questions. What is the difference anyway?
Are all my IRA, 401(k), 403(b) plans included in the divorce?
When you want your equitable distribution rights aggressively represented by experienced and skilled family lawyers, come to Iwanyshyn & Associates. We have served people just like you in the Greater Pittsburgh area for more than 30 years.
Obtaining full knowledge of assets, however, sometimes requires more than just asking your spouse, or his or her legal representative, especially when significant assets or a family or closely-held business is involved. In divorce, an investigative process called forensic accounting might be necessary to reveal concealed assets or value.
You may say: my spouse always did these things? How do I begin to plan for my own retirement? We can help. If you live in Allegheny, Butler, Beaver, Washington, Fayette, Westmoreland, or Armstrong County, Pennsylvania, we'll be there to guide you through the process, from beginning to end.
Call One of Our Equitable Distribution Attorneys Today
Call today to learn more. We proudly represent clients throughout Pittsburgh, Wexford, Cranberry, Gibsonia, and Western Pennsylvania, including the counties of Allegheny, Butler, Beaver, Washington, Fayette, Westmoreland, & Armstrong.