Dispelling Estate Planning Myths
April 28, 2022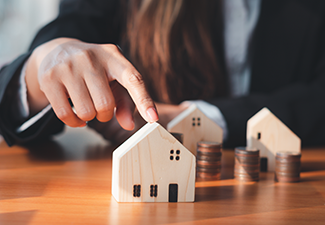 According to a 2021 Gallup poll, only 46% of U.S. adults have a will that details how they would like their assets and money handled after their death. Many Americans have not set aside the time to take care of this important matter because of the estate planning myths they have heard.
These estate planning myths are simply untrue and can cause problems for families down the line. Whether you are interested in creating a trust, drafting a will, or learning more about the process, an experienced estate planning attorney can help.
At Iwanyshyn & Associates, we know how important it is to you to provide for your family and to protect your legacy. By taking the time to learn about and establish your estate plan now, you will help your family during a difficult time in the future. Our attorneys are committed to providing effective legal counsel to our clients throughout the estate planning process. We're proud to represent clients in Allison Park, Pennsylvania, as well as Pittsburgh, Wexford, Cranberry, and Gibsonia.
Myth 1: Estate planning isn't necessary until you retire.
You may have heard that you don't need an estate plan until retirement, but that's not the case. Unfortunately, we don't know what the future will bring. An estate plan can help protect your family's financial situation if the unexpected happens. If you have children who are minors and you pass away unexpectedly, your estate plan can make your wishes regarding their care legally enforceable.
Myth 2: I don't have enough assets to necessitate an estate plan.
One of the main benefits of an estate plan is that it removes a major burden from your family after you pass away. No matter what the size of your estate is, an estate plan can help ease the process of distributing your assets after you pass away. If you have more than one child, your estate plan can prevent disagreements within your family about how your property will be distributed.
Myth 3: Using an online form is just as effective as hiring an experienced attorney.
Online forms may promise to offer you a legally enforceable estate plan; however, it's important to read all the fine print. The law varies from state to state, so a standard form you find online may not apply in Pennsylvania. An experienced attorney can work to ensure your estate plan is both complete and legally enforceable.
Myth 4: If I don't have a will, then my family will decide who gets what.
Unfortunately, this will most likely not be the case. If you die without a will, which is known as dying intestate, then the state will determine how your property is distributed. It's unlikely that your family will have control or influence in the distribution of your estate if you don't have a will.
Myth 5: If I have a will, then my estate won't have to go through probate.
Typically, your estate will still go through the probate process. However, if you have a will (and if none of your family members or loved ones contest it), then the probate process can be resolved quickly, and in some cases, as soon as six months.
Myth 6: The only purpose of an estate plan is to establish who gets what when I die.
An estate plan can help your family in many ways. While it does identify who will receive what from your estate, it also allows you to appoint a personal representative, or executor, who will be legally responsible for making sure your wishes are followed.
Myth 7: A will is the only thing I need in my estate plan.
Although your will is a key component, it may not be the only estate planning document you need. Your family may benefit more if you set up a trust, for example. Speak with an experienced estate planning attorney to learn more about what else you might need in your plan, including powers of attorney or advance healthcare directives.
Myth 8: I created an estate plan years ago, so there is nothing left to do.
It was wise of you to already create an estate plan, but for many people, it's helpful to revisit the plan later in life. For example, if you were married, divorced, bought a home, moved to a new state, or had a child, you will most likely need to update your estate plan. Sometimes there are also changes to the law that could affect your estate plan.
Don't Risk Your Estate's Future. Call Now.
Leave behind a legacy while ensuring your family is taken care of after you are gone. Establishing your estate plan ensures that your wishes will be respected. Our attorneys at Iwanyshyn & Associates are dedicated to helping our clients make the best estate planning choices for their unique situations. We are proud to serve clients in Allison Park, Pennsylvania, as well as Pittsburgh, Wexford, Cranberry, and Gibsonia. Contact our firm today to schedule a consultation.