Estate Planning and Dementia: What You Should Consider
Aug. 29, 2023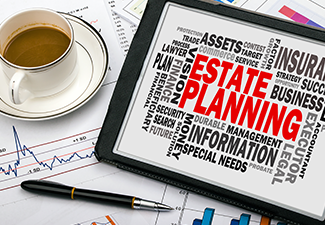 According to the World Health Organization, about 10 million people worldwide are diagnosed with dementia each year. If you have a family member who suffers from dementia, you might be worried about how to manage their estate plan. Talking about estate planning with a loved one with dementia can be a difficult undertaking, but the right estate planning attorney can help to make the process as simple as possible.
If you need help managing the estate plan of a loved one with dementia, call us at Iwanyshyn & Associates in Allison Park, Pennsylvania. We will help you find answers to your questions and help you understand processes that may be difficult. Get in touch now for support.
Common Estate Planning Issues for People With Dementia
The most important aspect of estate planning is that the creator of an estate plan must be of "sound mind," or have the legal capacity to make decisions for themselves. Therefore, it is imperative for your family member to begin drafting legal, financial, and healthcare documents if your family member has dementia or cognitive impairment. An attorney can help you and your loved one gather the necessary paperwork and talk through each document.
Wills
While it might seem an unpleasant task if your loved one still feels healthy, it's crucial for your loved one to begin drafting a will as soon after diagnosis as possible. A will not only establishes your loved one's wishes regarding the distribution of their finances after death; a will can also be used to establish their wishes for funeral arrangements and their wishes for the care of adult dependents or children.
Advance Directives
Because dementia symptoms can often advance rapidly and affect the sufferer's ability to make cogent decisions, dementia sufferers, and their loved ones must take special care to ensure that their healthcare wishes are carried out.
Creating an advanced healthcare directive can ensure that your loved one is able to legally set down their wishes for healthcare or end-of-life care, should they become incapacitated. In Pennsylvania, an advance directive can include a durable power of attorney for health care and a living will.
In the living will section, your loved one can set down their preferences for healthcare and end-of-life care, including those relating to life support and organ donation. In the durable power of attorney section, your loved one can assign a "medical decision-maker" to carry out the healthcare or end-of-life care plans set out in the living will, or to make healthcare or end-of-life care decisions for your loved one if needed.
Living Trusts
A living trust allows the trustee to manage important assets while your family member is still living but incapacitated, as well as after their death. Assets in a trust can be useful for providing dependent beneficiaries with funds needed for medical care and living expenses. In addition, assets in a trust avoid probate, which can be useful for a family who wants to avoid a lengthy court battle during or following their loved one's illness.
Durable Power of Attorney for Finances
It is especially important to talk to your family member about signing a Durable Power of Attorney for Finances. This can give a trusted person or family member the power to handle all of your family member's non-trust assets in the event that they become incapacitated. This person can manage real estate, investments, retirement accounts, social security benefits, and any other assets that are not placed in a trust.
Tips for Speaking to a Family Member About Estate Planning
Be Mindful
Your loved one may not want to discuss estate planning immediately after a dementia diagnosis. This is normal. If possible, you could wait a few weeks to give them time to digest the news. Once you broach the subject, do it with respect and love; let them know that you are thinking of their peace of mind and dignity above all else.
Communicating Plans and Identifying Important Information
To ensure that the estate planning process goes as smoothly as possible, it is crucial for your family member to locate important documents as soon as possible. In addition to the paperwork relating to existing wills, trusts, and medical directives, it's a good idea to ask them to help you locate things, such as:
bond or stock certificates

keys to a safety deposit box

property deeds

car titles

pension information

bank information

Social Security card

all forms of ID
Representing Clients With Care
At Iwanyshyn & Associates, we know that estate planning in the aftermath of a dementia diagnosis can be a shattering experience. Our estate planning attorneys Deborah Iwanyshyn and Jose W Hernandes-Cuebas are dedicated to guiding you and your loved one through the process with empathy and expertise. Call us today at Iwanyshyn & Associates, serving Allison Park, Pennsylvania as well as Pittsburgh, Wexford, Cranberry, and Gibsonia.