Estate Planning Checklist: What to Consider Before You Start
July 15, 2022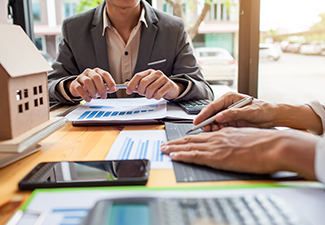 Did you know that nearly 70% of Americans have no estate plan? The reason why — procrastination. Although creating a clear and effective estate plan probably isn't at the top of the fun things to-do list, estate plans are extremely important and protect the assets you've worked so hard for.
Contrary to popular assumption, estate planning isn't reserved for just the rich or senior adults, and getting started isn't nearly as daunting as one may think. For help starting or modifying your estate plan, contact the estate planning attorneys at Iwanyshyn & Associates. We proudly serve families in Allison Park, Pennsylvania, as well as the surrounding areas of Pittsburgh, Wexford, Cranberry, and Gibsonia.
What Is Estate Planning?
Everyone has an estate. A person's estate consists of everything they own: vehicles, homes, real estate, bank accounts, investments, insurance, furniture, personal items, and more.
Estate planning involves making decisions that control how these assets are distributed when a person passes away or becomes incapacitated.
Estate planning can seem like an overwhelming process, but it doesn't have to be. We've broken the process down to a few critical considerations that can help anyone get started with confidence. Take some time to reflect on each component, knowing it is one part of an important plan that ensures your family and loved ones are cared for and your assets are protected.
What Should I Consider Before Drafting an Estate Plan?
An estate plan is an ongoing process that involves much more than a will or a trust. To begin the planning process, examine each item and make sure no decisions are left to chance.
Establish Estate Planning Goals — Everyone likely has preferences for how they would like their assets to be handled after their death. Establishing goals is all about what will happen in the future and who it will involve.

List All Assets — Begin by itemizing your inventory with physical and non-physical assets. Go through the home and list every valuable item. This list is subjective and will probably be quite long, and that's okay. Follow up by listing non-physical assets like bank accounts, life insurance policies, 401(k)s or investments, and so on.

Name All Debts — Make a separate list for credit cards, auto loans, mortgages, and any other financial debts. It's generally a good idea to also run a credit report to be sure there are no debt surprises.

Consider Beneficiaries — Naming beneficiaries directs assets to the people you want to have them. Assigning beneficiaries to all assets removes complicated family disputes and ensures the courts do not need to direct any unassigned assets.

Select a Trusted Executor for the Estate — This person's role is to carry out the estate plan as it is written. Think of a person who is responsible, trustworthy, and mentally sound. It is also a good idea to have a backup executor in the event the primary executor is unable to fulfill their duties.

Think Through Unique Considerations — No two estate plans are the same. Think through any special considerations that may warrant additional consideration in the estate planning process. Some unique considerations may be: disposition of physical remains, minor children of families with special needs, charitable donations, and business succession plans.

Contact an Estate Planning Attorney — Although this checklist provides a great starting point for estate planning, it is not the end all be all. A simple error can lead to harsh family debates and courts needing to settle the estate in the way they see fit. This is why it's always best to consult with a legal professional to help draft and revise the plan so there is no confusion about what will happen.
Legal Guidance You Can Trust
Finding the right help to plan your estate doesn't have to be hard. At Iwanyshyn & Associates, we understand that you may be uncertain and have many questions about the estate planning process. Our team has the experience and skills needed to ensure your estate is planned correctly, and you can rest easy knowing everything is in order. Contact us today to get started.
Iwanyshyn & Associates proudly serves families in Allison Park, Pennsylvania, as well as surrounding areas of Pittsburgh, Wexford, Cranberry, and Gibsonia.