Estate Planning & Divorce
Oct. 26, 2023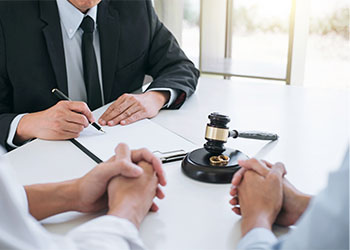 Estate planning can be a complex undertaking in any situation, but having to go through a divorce and wondering how it affects your existing estate plan can add yet another layer of complication. In addition to going through the end of your marriage, you also have to consider the updates you will need to make to different facets of your estate plan. By working with an experienced estate planning attorney, you can receive the guidance you need to ensure your estate plan is in good order—even after your divorce.
At Iwanyshyn & Associates, we know how important it is to make sure the people you care about most are provided for in your absence and that your assets are protected and allocated according to your wishes. If you are going through a divorce or have already completed the process and need to update your estate plan, we are here to help. Contact our team to schedule a consultation. We proudly serve clients in Allison Park, Pennsylvania, as well as the nearby areas of Pittsburgh, Weston, Cranberry, and Gibsonia.
How Divorce Affects Your Estate Plan
Though the statistics vary from one year to the next, divorce is still relatively commonplace in the United States. According to statistics cited by Forbes.com, there were 689,308 divorces reported nationwide in 2021. If you are one of the many people who have experienced divorce this year, it's important to understand how this affects your existing estate plan and why you need to make sure you make some key updates.
Updating Your Estate Plan After a Divorce
In many cases, a married person's estate plan heavily involves his or her spouse, with the spouse most often being placed in key roles as a primary beneficiary and the one who holds power of attorney. Below, you'll see a brief overview of the types of updates that should be made to different parts of your estate plan following a divorce:
Wills — Considering the fact that your will was likely created to suit the needs of you and your spouse, your best option may be to revoke your existing will and draft a new one with you as a single person in mind.

Powers of Attorney & Advanced Directives — Since your spouse was most likely listed as the individual with power of attorney or decision-making authority in your advanced directive, you will need to change these documents to name different people to fill those roles.

Retirement Accounts & Life Insurance — Though it is certainly possible to leave your former spouse as the beneficiary of your retirement accounts or life insurance, in most cases, people will want to make changes to name new beneficiaries.

Guardianships for Minor Children — If your former spouse has a history of substance abuse or violence, or if your divorce was contentious, you will want to take steps to ensure you have someone designated in your estate plan to care for your minor children in your absence.
What Happens to a Trust After a Divorce?
How a trust is affected following a divorce depends on the type of trust and what assets you place in it. Things can quickly become complicated when it comes to determining what is considered "separate property" or "marital property." Working with a skilled estate planning attorney with experience in helping clients following divorces is your best option.
Speak With an Experienced Estate Planning Attorney
You've already gone through the stress of your marriage ending. Worrying about how your estate plan could be affected or how it needs to be updated is your next step. Rather than trying to go through such a complicated process on your own, your best option is to turn to an estate planning law firm for the guidance you need. By consulting with a knowledgeable attorney, you can be sure that you are putting things in order in accordance with your best interests.
If you are considering divorce, in the middle of the process, or have completed your divorce, and you are in need of assistance regarding your estate plan, let our team lead you in the right direction. We have been helping individuals and families through complicated estate planning matters for years, and we are ready to provide you with the same help. If you are in the Allison Park, Pennsylvania, area, or Gibsonia, Cranberry, Weston, or Pittsburgh, contact us at Iwanyshyn & Associates today to schedule a consultation.