Estate Planning Terms to Know
Feb. 16, 2022
No matter your age, health, or financial situation, creating a will or trust is a smart decision. Still, most people don't know where to start. In fact, one study found that two out of three people don't have a will at all.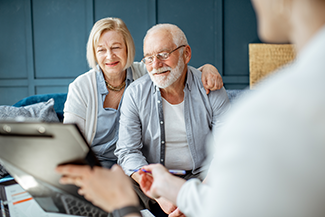 A task as important as estate planning requires qualified legal guidance. At Iwanyshyn & Associates, our attorneys embrace the chance to help you protect your family and your future. From our Allison Park office, we are proud to serve clients throughout the Pittsburgh area, including Cranberry, Wexford, and Gibsonia. We understand that estate planning needs to be modified as your assets and your family's needs change over time. With that in mind, it's important to understand why estate planning is important in the first place, as well as common terms you will come across when you begin the process.
Why is Estate Planning Important
Estate planning is important because it helps protect your and your family's future. Whether it's dealing with your assets, health, and decisions in the case that you become incapacitated, estate planning helps assure you that your future isn't left up to fate but is in your hands.
Asset Protection
Having an estate plan allows you to explicitly state what you want to have happen with your assets. It minimizes confusion about where it goes, so distribution goes by quickly without losing asset value. Your loved ones will get the assets you wanted to share with them.
Control
Being able to control what happens with your assets and your future gives you peace of mind that things will be okay.
Powers of Attorney and Proxies
Estate plans help you decide who you want to be your power of attorney as well as your healthcare proxy. It gives you comfort knowing that in the case of something out of your control happening, such as becoming incapacitated, your financial and healthcare decisions are made by people you trust. Not only will an estate plan help those desires come to pass but it also helps your power of attorney and healthcare proxy know what those desires are.
An important note: ask your attorney what documents this information should be included on. Some accounts and documents include IRAs, 401(k) plans, and insurance.
Estate Planning Terms You Should Know
Probate
Probate is a process that allows property to go from one person to another upon death or incapacity. Generally, a probate court supervises the transfer or management of the transfer of property and assets.
Intestate
If a person passes away without a valid will or trust, intestate occurs. The state takes over distribution according to law.
Will
Wills are legal documents that state where a person's property will be distributed after death.
Trust
Trusts are legal documents that help the legal transfer of assets after death or incapacity. There are three main parties in trusts: the grantor, the trustee, and the beneficiary. The grantor is the person who establishes the trust–the person with the assets. The trustee distributes the assets after the grantor passes away. The beneficiary is who receives the assets. There are several types of trusts that help distribute assets, but the main point is that a trust sets forth clear instructions.
Executor
An executor, also called a "personal representative," is the person who executes what needs to be done in a will. They have the responsibility of bringing forth the decedent's desires written in a will or trust. They pay the remaining bills and taxes (with the decedent's finances) and are usually trusted family members of the decedent.
Power of Attorney
A power of attorney is a person authorized to make decisions on behalf of another person related to property, affairs, and/or medical decisions. They can be general, durable, or special power of attorneys, depending on the needs of an individual.
Advance Healthcare Directive
An advance healthcare directive is a legal document that states the person who will make healthcare decisions for you. They give you control over what will happen for end-of-life care or in the case that you have become incapacitated.
Contact Experienced Pennsylvania Estate Planning Attorneys
Our estate planning attorneys at Iwanyshyn & Associates work with high-value estate plans. We understand that our clients have varying situations and unique expectations. Because people are different, so is each case different. We serve clients all throughout the Pittsburgh area from our Allison Park office, including those in Wexford, Cranberry, and Gibsonia. If you would like to begin the estate planning process with us, please do not hesitate to set up a one-on-one consultation.