How to Create a Trust for Children With Substance Abuse Problems
Sept. 7, 2023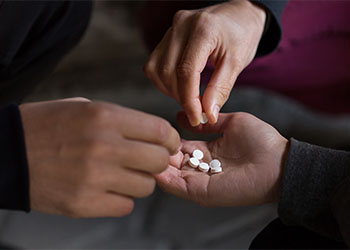 According to 2021 data put out by the Substance Abuse and Mental Health Services Administration (SAMHSA), roughly 16.5% of those over the age of 12 meet the criteria for having a substance abuse disorder, and this is highest among young adults aged 18 to 25.
When you have a loved one with a substance abuse problem, it can be hard to know how to help them, especially if they're untrustworthy with money. One potential solution to this is to set up something called a spendthrift trust.
If you'd like to learn more about your options for estate planning for children with a substance abuse problem, call us at Iwanyshyn & Associates. We're able to serve those in Allison Park, Pennsylvania, as well as Pittsburgh, Wexford, Cranberry, and Gibsonia.
Possible Inheritance Concerns for a Child With a Substance Abuse Problem
Protecting the inheritance of children with a substance problem is one of the most compassionate and responsible steps you can take to ensure they're taken care of. Possible concerns about our loved ones with addiction problems can include: 
Using the money you leave them to feed their habit

Selling assets they inherit to get money for substances

Over-indulging with new money they inherit that could result in an accidental overdose/death

Using the inherited money to pay off debts or the risk that certain debtors may be able to take away any distribution provided to the beneficiary
Spendthrift Trusts and How They Work
A spendthrift trust is a tool that family members and loved ones can use if they want to leave assets to a child with a substance abuse problem but fear they may squander their inheritance due to their addiction or that creditors will be able to take it.
With a traditional trust, the assets would be immediately transferred over to the beneficiary upon the grantor's death. However, with a spendthrift trust, the beneficiary does not have access to the assets, and instead, they are managed by the trustee. Additionally, creditors are also prohibited from accessing these funds.
The terms of the trust are laid out by the grantor (also called a trustor) when the assets are transferred over to the trustee. This typically means that the trustee will distribute a certain amount of money periodically (say, a set amount every month or year), or that the assets can only be used for certain expenses. For example, you can set up a spendthrift trust that can only be used to pay rent, utilities, or college tuition. 
The Trustee's Role
Perhaps the most important decision you'll have to make when setting up a spendthrift trust is who to name as your trustee. This is a major decision with any trust, but it becomes even more crucial in a spendthrift trust. This should be someone that both you and your child know and trust and can be depended on to not only follow your directions but also be able to maintain a positive relationship with the child. 
They may also need to make decisions on your behalf. For instance, there may be a provision in the trust that if the child successfully completes a treatment program, they'll have more access to the assets, but this will have to be approved and managed by the trustee. 
Protect Your Children With Knowledgeable Guidance
If you'd like to speak with an experienced estate planning attorney in or around the Allison Park, Pennsylvania, area, reach out to the knowledgeable team at Iwanyshyn & Associates. Here you can consult with a professional about your concerns and come up with a solution that meets your needs while honoring your love and commitment to your family.