Preparing for Divorce in Pennsylvania
July 29, 2021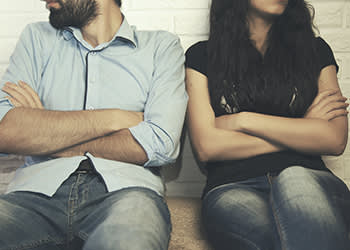 According to the Pennsylvania Department of Health, there were 28,884 divorces and annulments in the state of Pennsylvania in 2020. If you are facing the difficult reality of divorce, you know that is an emotionally and logistically challenging path. The future may seem unclear and the present can feel like a labyrinth of changing circumstances.
Amidst all of these changes, you must also face the legal process of the divorce itself. Here at Iwanyshyn & Associates, our team knows how challenging this process can be, especially if you try to take on your divorce alone. We understand the complex and sensitive nature of the situation and stand by ready to assist you in any way we can.
Our team of experienced Pennsylvania family law attorneys is prepared to protect your rights, advocate for your needs, and help you navigate the legal complexities so you can begin to move forward with your life. If you live in Allison Park, or the surrounding areas of Pittsburgh, Wexford, Cranberry, or Gibsonia, Pennsylvania, call or reach out to our firm today to schedule a consultation.
Considerations Before Filing
for Divorce in Pennsylvania
Prior to filing for divorce, there are a number of important things to consider. Before you move forward with divorce proceedings, you should consider these three factors:
Can Counseling Help?
Before you make the decision to file for divorce, it's wise to take a step back and consider all options. Have you tried marriage counseling yet? If you have, would you be willing to try again, either with the same or a different therapist? Or, would one of you be willing to try individual counseling?
If you are considering divorce because of financial reasons, could you enter into a post-nuptial agreement instead? Take the time to explore these questions before you commit to filing for divorce.
What Type of Divorce is Best For Me?
If you are certain of your decision to file for divorce, the next point to consider is the type of divorce you will face. Pennsylvania is considered a "hybrid fault" state, meaning that a spouse may file for a "no-fault" or "at-fault" divorce.
Another option is a collaborative divorce process. In this situation, each spouse hires an attorney. The attorneys agree that they will work towards a settlement without litigating the matter. Each attorney's primary goal is to utilize a collaborative approach in an effort to negotiate a resolution that both spouses find favorable.
How Will This Impact Our Living Situation?
One key consideration before filing for divorce is your living situation. You may own multiple properties or are considering relocating after the divorce. If you have any children, their living situation will be a primary consideration as well. Think about the timing of the divorce and how it will impact your home and living situation before you file.
Steps You Can Take to Prepare
for the Divorce Process
Hire an Experienced Family Law Attorney
It's important that you have the support you need as you begin this complex process. Having an experienced attorney working on your side will be crucial to securing the outcome you seek. While you should receive emotional support from family and friends, an attorney will provide the necessary legal support as you navigate the steps of the divorce process.
Secure Your Assets & Accounts
As you begin to separate your lives, you will also need to separate your accounts. You will need to change your bank password, cancel joint accounts, and set up a new email address. It's also possible that you may need to set up a P.O. box where you can safely receive mail from your attorney. Also, be sure to make copies of important documents, such as your birth certificate, marriage certificate, Social Security card, financial statements, and any separation agreements.
If you anticipate that your partner will attempt to retaliate in response to the divorce filing, you may need to take immediate action. Consult with a skilled family law attorney as soon as possible if you think this may be the case so that you can take any necessary steps to protect yourself.
Assess Your Financial Situation
Once you have hired an attorney and secured your accounts, it's time to evaluate your financial situation. This is a key step in the divorce process. You will need to identify all your personal property and its value. You will also need to take a look at your bank accounts, cash, health savings account, inheritance, retirement accounts, and any other assets. Before filing for divorce, make sure you understand your financial situation completely.
Our Team is Ready to Help
Simply deciding to file for divorce is the first step you can take toward moving on toward a happier and healthier life. Here at Iwanyshyn & Associates, our staff has personal experience with both contentious and amicable divorces, and we know the significant emotional toll that the process of divorce can take on your life.
Preparing for divorce involves a great amount of forethought and organization. The attorneys here at Iwanyshyn & Associates have over 30 years of experience navigating the complexities of divorce for individuals and families in Allison Park and the surrounding areas of Pittsburgh, Wexford, Cranberry, and Gibsonia, Pennsylvania.
If you're considering divorce or already in the process, call or reach out to our office today. We will stand by your side during this difficult time, answer all of your questions, explain all of your legal options, and will work diligently to ensure your interests are protected at every turn. Don't face this challenge on your own. Contact our firm today to get the legal counsel and support you need.