Second Marriage and Estate Planning
June 29, 2023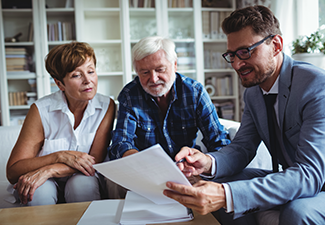 When someone gets remarried following a divorce or the death of their previous spouse, it is common for them to also look into updating their estate plan or creating a new one for their new marriage. Estate planning involving a second marriage can involve its own set of unique complications, however.
If you are starting fresh with a new marriage and want to set up a detailed plan to make sure your new spouse and your other loved ones are taken care of in the future, you need the help of an experienced estate planning attorney. At Iwanyshyn & Associates, we are ready to meet with you to discuss your current circumstances, explain that options may be available to you, and help you implement a sound estate planning strategy that puts you, your new spouse, and other members of your family on a secure path. From our location in Allison Park, Pennsylvania, we are proud to serve the needs of individuals and families in Pittsburgh, Wexford, Cranberry, and Gibsonia.
Rights of a Surviving Spouse
Pennsylvania is not a "community property" state, but a surviving spouse does have what is called an "elective share" that allows them to claim one-third of a deceased spouse's property. It's important to understand that this remains in effect no matter what may or may not be specified in the decedent's will.
What to Consider When Creating an Estate Plan in a Second Marriage
If you are embarking on a new marriage and want to make accommodations for your new spouse in your estate plan, there are several important factors to take into consideration.
Prenuptial Agreement
Contrary to what many people may believe, a prenuptial agreement is not something you put in place with the expectation of your marriage failing. It is, however, a wise plan to create to eliminate added contentiousness or legal issues down the road if unforeseen problems result in the end of the marriage. According to U.S. Census Bureau data cited by Good Housekeeping, the divorce rate for second marriages is 60% — even higher than the rate of divorce in first marriages. If you've been through a divorce already, you are well aware that marriages are not always forever. Creating a prenuptial agreement may be a viable option to consider as part of your estate plan for your second marriage.
Trusts to Protect Assets
Though you rightfully expect your new marriage to be successful and have every hope that your second spouse will fulfill your wishes to leave certain assets to your children or other specified individuals or charities if you pass away, your surviving spouse will be under no legal obligation to do so if there is no documentation in place.
Creating a trust or updating an existing trust to reflect your new marriage and make sure your assets are directed toward your preferred beneficiaries in your absence is a wise option.
Beneficiaries
Updating your beneficiaries in an existing trust or estate plan can keep your new spouse from being left without support in the event of your death. If your estate plan lists your previous spouse or your children as beneficiaries without any mention of your new spouse, it could lead to serious issues down the road. Making sure your estate plan is up to date can be accomplished with the help of an experienced attorney.
Long-Term Care Costs
If your second marriage is starting as you are entering your later years, there is greater importance to provide for long-term medical care for yourself and for your new spouse. If you pass away, your surviving spouse can have peace of mind that they will be in good hands for the remainder of their life, even if long-term care is needed.
Common Mistakes to Avoid
As with any type of estate planning, there are certain mistakes that should be avoided when it comes to revising your plan due to a second marriage, including:
Failing to update your beneficiaries in an existing plan.

Not updating your will to ensure children from a previous marriage and other specific loved ones are cared for.

Not trusting your estate planning matters to experienced legal representation.
By working with a skilled estate planning attorney, you can make sure everything is in place to protect your spouse, your children, and your estate if you pass away.
Family Law & Estate Planning Counsel
When dealing with important matters that affect your family and their financial stability both now and in the future, you need legal guidance you can trust. At Iwanyshyn & Associates, our goal is to give you and your loved ones peace of mind today and confidence that they will be in a secure place tomorrow. Our office is located in Allison Park, Pennsylvania, and we serve clients in Cranberry, Gibsonia, Wexford, and the greater Pittsburgh area. If you have questions or want to discuss preparing an estate plan that accommodates your second marriage, reach out to us to discuss your situation.