Understanding Visitation Rights in Pennsylvania
Oct. 26, 2022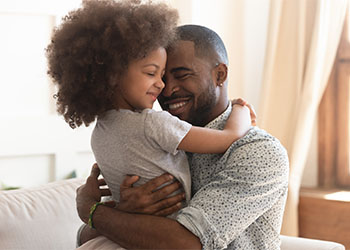 For any parent, the most upsetting and frustrating thing is not being able to see your kids and spend time with them every day. Unfortunately, many parents struggle to spend time with their children when a divorce occurs and the kids live with the other parent. That is why fighting for visitation rights is so important.
If you have visitation rights, you can see your children on a regular basis, even if the kids reside with the other parent. If you need help with child custody or visitation in Pennsylvania, contact our attorneys at Iwanyshyn & Associates. With an office in Allison Park, Pennsylvania, we help parents protect and enforce their visitation rights in Pittsburgh, Cranberry, Wexford, Gibsonia, and other parts of the state.
Child Visitation Rights in Pennsylvania
Child visitation rights refer to the rights granted to a non-custodial parent that allows the parent to see their kids and spend parenting time with them. Pennsylvania courts assume that it is in the child's best interests for both parents to have shared custody or visitation. The only exception to the general rule is if granting shared custody or visitation would endanger the child or would otherwise not be in the child's best interests.
According to the website of the Philadelphia Courts, biological parents and individuals who acted in loco parentis can file for physical or legal custody in Pennsylvania. Grandparents are a common example of a person who acts in loco parentis. However, Pennsylvania courts may grant visitation to grandparents only when certain conditions are met.
When reviewing a party's request for visitation rights, courts in Pennsylvania consider whether the proposed arrangement would be in the child's best interests. Factors considered by courts when making the final decision include the child's well-being, the child's relationship with the party seeking visitation rights, the child's preferences, and the requesting party's history of child abuse and domestic violence, among others.
When Is Supervised Visitation Necessary?
Visitation can be either supervised or unsupervised. In most cases, Pennsylvania courts award visitation rights on an unsupervised basis. However, supervised visitation may be necessary when it is not deemed safe for the child to spend time alone with the non-custodial parent. Common reasons for ordering supervised visitation include the non-custodial parent's history of child abuse, domestic violence, or alcohol/drug abuse.
When a judge orders supervised visitation, the non-custodial visitation will be monitored by another adult, who is usually a neutral third party. Over time, the non-custodial parent may be able to convince the court to order unsupervised visitation if they can demonstrate a history of good behavior during supervised visitation sessions and can prove that there is nothing that threatens the child's safety and well-being.
Requesting Changes to the Visitation Agreement
Either parent can request changes to a visitation agreement when such a necessity arises. Custody and visitation agreements can be modified without court approval if both parties agree to the proposed modification. If at least one party opposes the modification, the court will decide whether or not modifying the agreement is in the best interests of the child.
The parent requesting modifications to a visitation agreement must show a substantial change in circumstances. A skilled family law attorney can help gather the necessary evidence to prove a modification case and obtain a favorable outcome.
What if Your Visitation Rights Were Violated?
Once a child custody and visitation agreement is put in place and approved by the court, both parents must abide by the legally-binding order. If any of the parties does not comply with the order, they can face penalties for being in contempt. If the other parent violated the visitation order, you could file a contempt action in court. If you suspect that your visitation rights were violated, contact a family law attorney to help you protect your rights and enforce court-ordered visitation.
Get Compassionate Legal Assistance Today
Our family law attorneys at Iwanyshyn & Associates are committed to helping parents in Allison Park, Pennsylvania, and surrounding areas protect and enforce their visitation rights. We understand the importance of being able to spend quality time with your kids, which is why we will fight for your rights and your children's best interests. Learn more about visitation rights in Pennsylvania by contacting our office and scheduling a consultation.