What Are a Lawyer's Ethical Obligations to His or Her Clients?
Aug. 11, 2020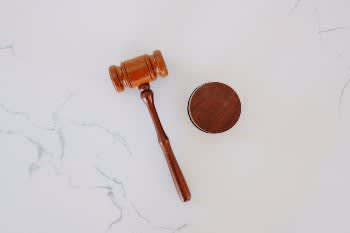 It is normal to be upset if your divorce does not end the way you wanted it to. Maybe the judge awarded the lion's share of the marital assets to your ex-spouse. Perhaps your income varies from one year to the next, and the amount of income the judge imputed to you a higher income than you can reasonably expect to earn in the coming years. Maybe your divorce case you're your ex-wife dragged on for too long and your girlfriend broke up with you because you missed the deadline to marry her as per the terms of her ultimatum. It is tempting to blame your lawyer, but not every unfavorable outcome in a divorce case is because of a lawyer's mistakes. This does not mean that lawyers are above the law, though. The law clearly specifies what lawyers must do to fulfill their legal duties to their clients, as well as what they may not do. To find out more about how the attorney-client relationship works, contact the family law attorneys at Iwanyshyn & Associates in Greater Pittsburgh.
Your Lawyer Cannot Lie on Your Behalf
It is your lawyer's job to present the truth in the way that is most favorable to you. Your lawyer cannot fabricate facts on your behalf or knowingly lie about your ex-spouse. In fact, if a lawyer finds out that his or her client plans to present a false statement in court, either through oral testimony, in a deposition, or in an evidence document, the lawyer must do everything possible to persuade the client not to present the false information. If it is a choice between presenting false information in court and terminating the attorney-client relationship, the lawyer should terminate the relationship.
If a witness who testifies on your behalf intends to present false information, and the lawyer finds out that this information is false, the lawyer may still elicit testimony from the witness, but she may not ask the witness about the part that the lawyer knows is false. The lawyer may only elicit true testimony from the witness.
Confidentiality Between Lawyers and Clients, Former Clients, and Prospective Clients
Attorney-client privilege means that almost anything you say to your lawyer is confidential, and the lawyer cannot reveal the information to anyone without your informed consent. An exception to this confidentiality is if there is a substantial threat of death or serious physical harm to another person if the lawyer keeps the information confidential. For example, if you tell your lawyer that you have been secretly been adding drugs to the orange juice that your husband drinks every morning, your lawyer has a duty not to keep this information private. The same thing goes if you tell your lawyer that you plan to overdose on drugs.
Much of the confidential information that parties in divorce cases remains sensitive even after the case is finished. Your lawyer will find out about your finances, earning history, medical history, and maybe even your sexual behavior, and you may not want anyone except the closest people in your life to know it, even years later. In general, attorney-client confidential is forever.
Confidentiality even applies in the case of a prospective client. A prospective client is someone who has had a consultation in person, by phone, or online, with a lawyer. The confidentiality applies even if the prospective client ends up not hiring the lawyer. For this reason, lawyers should avoid eliciting confidential information from prospective clients during consultations. In fact, if you tell your lawyer sensitive information about your spouse during a consultation, even if you don't hire the lawyer, it disqualifies the lawyer from later representing your spouse in your divorce, because of issues of confidentiality and conflicts of interest. This explains the plot line in The Sopranos, when Tony Soprano, upon finding out that his wife Carmela wanted a divorce, set up consultations with as many lawyers as he could, so that Carmela would not be able to hire any of those lawyers.
The Attorney-Client Relationship in the Age of Social Distancing
The COVID-19 pandemic presents new challenges to the attorney-client relationship. During the pandemic, lawyers still owe their clients a duty of competence and confidentiality. These are some things your lawyer should do in order to provide legal services to you efficiently and to protect the confidentiality of information you share with her:
Using antivirus software, firewalls, and VPN networks

Requiring a password or, even better, two-factor authenticating for opening attachments she sends to you by email or shares with you

Ensuring that cloud storage used by the law firm is secure

Dressing professionally at hearings that take place on Zoom (there are horror stories about lawyers attending virtual hearings woefully underdressed and even one lawyer who was in bed under the covers at a Zoom hearing)

Not being in the same room with family members or with virtual assistants capable of eavesdropping (such as Amazon Alexa or Microsoft Cortana) while discussing confidential information with you
Choose a Family Law Attorney Who Is Serious About Professional Ethics
Contact Iwanyshyn & Associates in Greater Pittsburgh & Western PA for help with a divorce or other family law case during the COVID-19 pandemic. 412.414.1570