When Social Media Shows Your Ex-Spouse's True Colors
June 12, 2020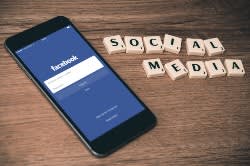 Social media is great for spreading information quickly and providing mindless entertainment; it is also frighteningly effective at showing the worst sides of human nature. While social media makes it easier to keep in touch with your extended family and former co-workers, it also means that you receive an alert about the latest natural disaster or celebrity feud on your phone when you stop at a red light instead of having to wait until you get home and navigate to a news site to find out. Divorce is just one of the many things in life that social media makes more complicated. If your ex-spouse is causing trouble on social media, contact Iwanyshyn & Associates in Greater Pittsburgh.
How Social Media Can Affect Your Child Custody Case
An increasing number of parents seeking to prove that their ex-spouse is creating an unsafe environment for their children use their ex's social media posts as evidence. When determining how much time with each parent would best serve the child's best interest, the courts consider each parent's track record of providing a stable environment for children and protecting them from danger. These are some examples of evidence you might show from your ex-spouse's social media to prove to the court that your parenting plan or child support agreement warrants modification:
Your ex-spouse posts about being drunk during his or her parenting time

Your ex posts images of or comments about his or her illegal drug use

Your ex's comments or shared content include racist or sexist views that you do not want your children to hear

Your ex posted their location on social media when they were with your children but told you they were somewhere else, meaning that you have evidence that your ex wasn't being truthful about your children's whereabouts

Your ex boasts about purchases that, according to the financial documents presented for the purpose of determining child support, your ex cannot afford
Setting the Ground Rules About Social Media After Your Divorce
Evidence for reducing your ex's parenting time is just one of the ways social media can play a role in a divorce case; most of the time, the role of social media is more mundane. Deciding how much information about your children you want to share with the whole world is an individual choice; it is hard enough to reach an agreement about it with your spouse in an intact marriage, and it is even harder after a divorce. You and your ex should agree in writing about what you can and can't post about your children on social media. For example, you can agree that sending pictures and videos of your children to your respective extended families via What's App groups is acceptable, but posting them on public social media accounts is not.
Iwanyshyn & Associates Understands the Challenges of Parenting in the Age of Social Media
Family law attorneys can help you build a strong case for modifying your parenting plan or child support order. Contact Iwanyshyn & Associates in Greater Pittsburgh & Western PA for help with parenting plans.