Child Custody Attorneys in Allison Park, Wexford, and Cranberry, Pennsylvania
Is One Party Involved in A Family-Owned Business or Partnership? or Is She Underemployed?
Calculating child support in Pennsylvania in most instances is fairly straightforward if the parties are both employees and both are working to their potential on a full-time basis. The intricacies become more complex if there is a family-owned business or partnership if a party is not working to their earning capacity or is self-employed. These cases require knowledge and use of forensic accounting or, in the case of an individual not working up to their potential, the report, and testimony of a vocational expert.
It is here that the international auditing and forensic accounting experience of Attorney Deborah L. Iwanyshyn surpass other child custody attorneys who rely solely on their experts. Attorney Iwanyshyn doesn't waste time asking for duplicate information and knows how to find hidden information. She also knows how to prove or disprove income and budget needs.
Even in non-complex support cases, where both parties are employees, what is not straightforward is determining what numbers should be plugged into the formula used by the court. It is here that the process requires an experienced and dedicated family law lawyer.
At the law firm of Iwanyshyn & Associates, we represent clients in divorce and family law matters, including child support arrangements. Our firm understands the child support process and can handle complex child support issues regarding divorce and support for those in Allegheny, Butler, Beaver, Washington, Fayette, Westmoreland, & Armstrong Counties. Attorney Deborah Iwanyshyn takes great pride and passion in helping clients get fair and appropriate child support arrangements, and will aggressively pursue their best interests when it is necessary.
Mediation and Negotiation in Complex Child Support Cases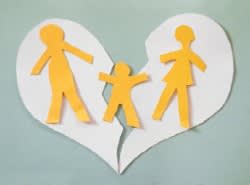 Family law and child custody attorney Deborah Luteran Iwanyshyn has over 100 hours of mediation and negotiation training, and in many cases is able to work with both parties in child support cases to arrive at an amicable and fair solution that is in the best interests of the children involved. Avoiding a trial is preferable in most cases due to the savings in time, money, and stress that mediation and negotiation can bring.
We understand divorce and support involving children with chronic and debilitation medical conditions and special needs; this was Deborah's situation.
Unfortunately, mediation and negotiation do not always work to settle our clients' cases and, in those situations, our firm relies on our litigation experience and our assertive and aggressive legal representation. While we appreciate the benefits of resolving cases outside the courtroom, we will not consent to any agreement that does not fully protect you and your children.
Our firm understands the mandated formulas for determining support and the exceptions that may be argued before a judge. We will guide you through the process of creating a child support plan that looks out for your children's health care and educational expenses.
Contact Us Iwanyshyn & Associates Today
Contact us at the law firm of Iwanyshyn & Associates to schedule a consultation. Complex child support cases can be difficult to resolve, but, with an experienced attorney by your side, you have a better chance of getting the resolution that you deserve. Call us at our offices in Allison Park and Cranberry Township at 412-419-3448. We proudly serve those in Pittsburgh, Wexford, Cranberry, Gibsonia, and the counties of Allegheny, Butler, Beaver, Washington, Fayette, Westmoreland, & Armstrong, and beyond.