What to Do if You Suspect Your Ex Is Putting Your Child At Risk
March 21, 2023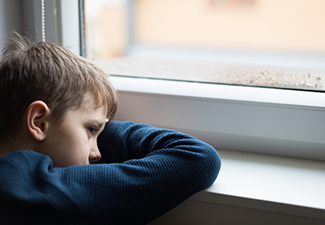 The reasons why couples divorce are endless. Once they choose that path, they begin the arduous task of separating their lives and dividing them in two. The most emotional parts of the process are those matters involving their minor children. Parents want to spare them as much turmoil and pain as possible.
In the end, there are child custody agreements, parenting plans, and child support orders. In fact, in any given year, Pennsylvania courts are processing roughly 70,000 to 80,000 cases dealing with child custody. When you turn over your child to the other parent as ordered, you assume the child's other parent will care for and protect them, but what if you suspect they are not?
The health, safety, and well-being of your child is your highest priority. Putting them in the care of your ex-spouse can be the ultimate act of trust or the ultimate fear. This is your child, so you cannot take any chances. If you suspect your ex is putting them at risk, you need to know what to do.
Iwanyshyn & Associates can help. We have worked with concerned parents like you from Allison Park, Pittsburgh, Wexford, Cranberry, and Gibsonia, Pennsylvania, who want nothing more than to protect their children.
What Parental Behaviors Put Children At Risk?
Three key behaviors that place a child at risk are neglect, exposure to unsafe conditions, and abuse.
Neglect is the repeated and prolonged failure to supervise a child based on their age and abilities. Neglect often involves a lack of supervision, food, adequate and safe shelter, cleanliness, or medical care.
Exposure to unsafe conditions runs the gamut from leaving sharp objects within a child's reach to drug abuse. A parent puts a child at risk if they allow unsafe people to be around the child, get drunk or high while they have custody of the child, or even if they fail to properly secure a child in a safety seat or operate a vehicle dangerously while the child is a passenger.
Abuse of a child may be physical, sexual, emotional, or all three. Striking, kicking, burning, biting, or any other action that causes physical impairment falls under physical abuse. Sexual abuse involves sexual physical contact or exposure to it. Minor children cannot consent to sexual contact, which makes any such acts abuse. Emotional abuse comes in many forms and affects a child's mental health. Manipulation through blame, criticism, shame, embarrassment, and bullying are hallmarks of emotional abuse.
How Can I Prove an Environment Is Unsafe for My Child?
You can face tremendous challenges in proving an unsafe environment for your child, but there are ways you can. For example, if your child has told you about incidents that constitute abuse, neglect, or unsafe conditions, you can report them to Pennsylvania Child Welfare Services or file a police report. If your child shows physical signs of abuse, have them examined by a doctor. Doctors are required to report signs of abuse. Investigations by the authorities will provide the proof you need to take steps to protect your child.
These steps can be frightening to take on your own. Remember that you can contact a family law attorney from Iwanyshyn & Associates for support and guidance.
What Options Do I Have to Protect My Child?
Remember that child custody and visitation arrangements are court orders, and as such, you need to have the court change them. That doesn't mean that if you believe your child is in immediate danger, you cannot take immediate steps to protect them.
You can petition a judge for a Protection From Abuse (PFA) order. You fill out a request form and a judge reviews it to determine whether the court should grant a temporary order. There is then a process that allows your ex to respond to the order, allows you to present evidence of unsafe conditions, abuse, or neglect, and results in the court's decision regarding a PFA that can last for up to three years in Pennsylvania.
You can also notify Child Welfare Services which will investigate any allegations, usually in conjunction with law enforcement.
What happens next will depend on the degree of risk and the result of investigations or admissions by your ex. However, you will want to ask the court for a parenting plan modification that will protect your child.
Can an Attorney Help Me?
The first time you ask yourself, "What should I do if my ex is putting my child at risk?", the best initial response is to contact a family law attorney for help and guidance. At Iwanyshyn & Associates, we know the processes of obtaining protective orders, reporting and investigating suspected risks, and modifying child custody agreements and parenting plans.
If you suspect your ex is putting your child's health and welfare at risk, time is of the essence. We also understand that you are likely frightened for your child and worried about how your ex will respond. We can help.
Don't wait. Call Iwanyshyn & Associates in Allison Park, Pennsylvania, now.